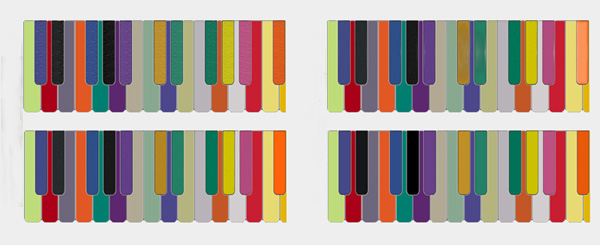 Please look up the picture.
All colors were picked from our safety products randomly. Then we paint Piano's white keys and black keys with these colors. Leather and Latex are textured; PU coating is a bit sandy; Nitrile and PVC are a bit shiny.
No matter for safety products workers, managerial staffs or purchasers, all of us can consider the product just as one labor protective product. Meanwhile, we can also regard the glove as one artistic work. The process of manufacturing products seems like piano playing; goods purchasing seems like that we buy a ticket for piano concert.
No matter how morden the production lines are; no matter how qualified
the raw materials are. The key is the Brain to control the machinery and manufacture products. The most important measure for quality assurance is ATTITUDE always!
The preproduction of quality assurance is an enthusiastic and positive ATTITUDE to productions.